Welcome to Proptee
What is Proptee?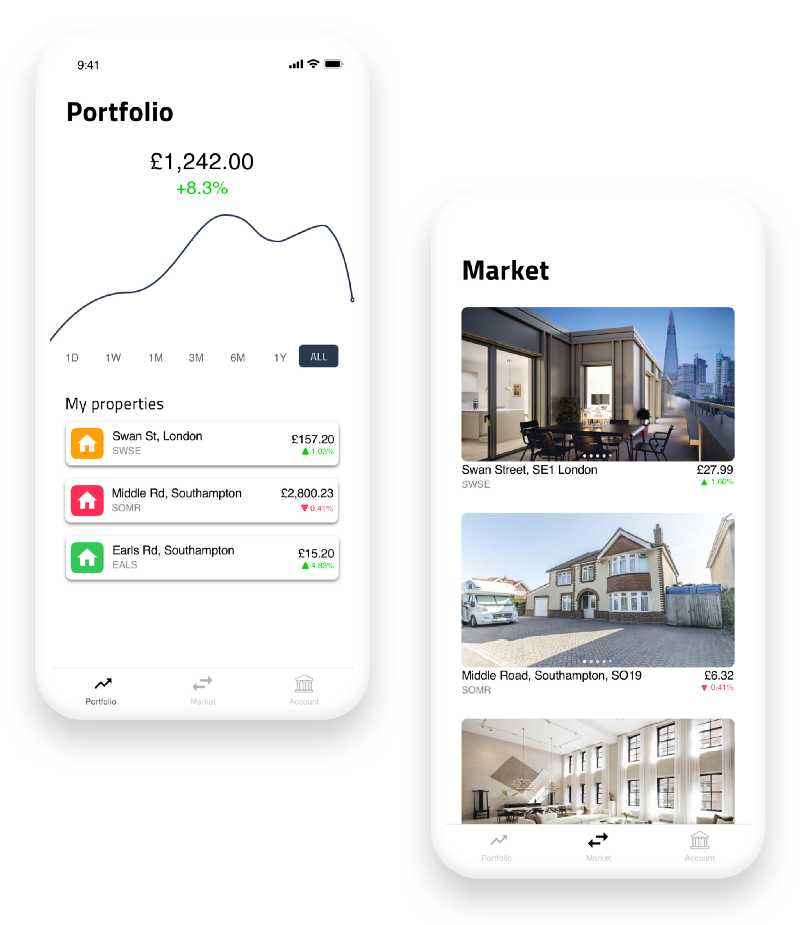 What is Proptee?
Proptee is a new investment platform in the UK, focused on making property investing easy and accessible, rather than trying to catch you out with high mortgage payments and penalty fees.
We're building a stock exchange for properties that lives on your smartphone and combines the high yields and low risk of property investing with the high liquidity of a stock exchange.
Rental properties will be placed on the exchange and shares could be bought and sold instantly from as little as £1.
Even better, as these are rental properties, the income from the rent goes back to you directly every month.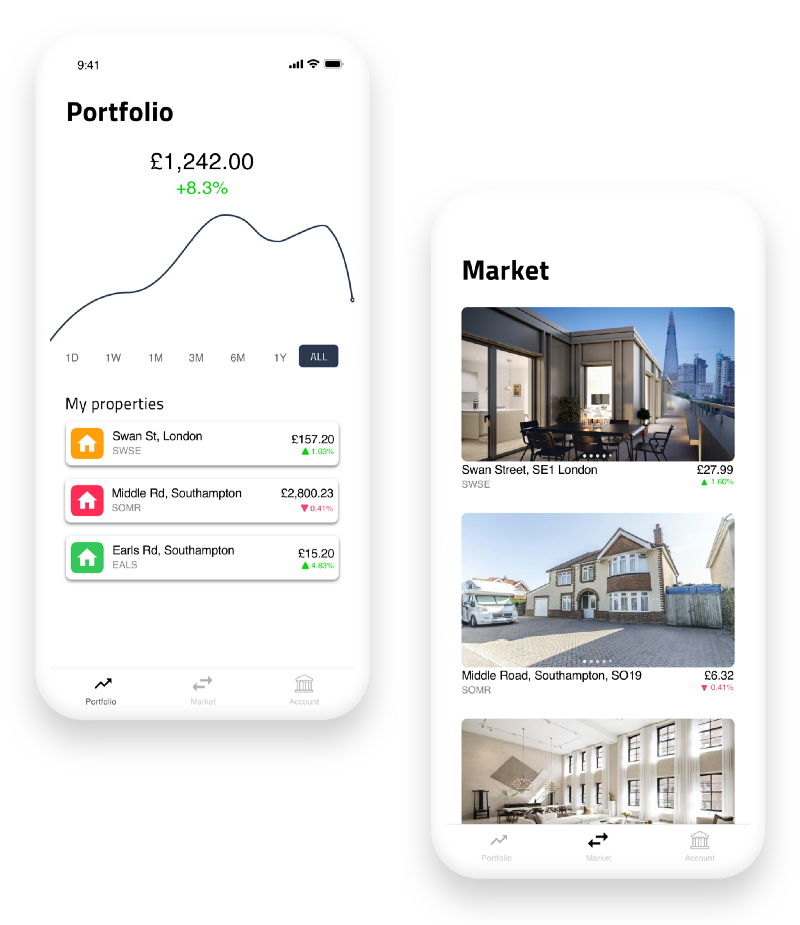 How are you different to mortgage providers?
We're fundamentally different as our business model is designed around a brand new way of thinking about real estate. Every property is built up from shares, just like companies. Therefore, these shares in properties could be traded just like stocks on LSE. Furthermore, our entire experience is designed around your smartphone. Property investment can be done from the comfort of your bed in a matter of seconds. Plus, you start to earn money as soon as you buy your first share.
We're also building our core systems from the ground up, based on the latest banking and payment technologies. This way we can guarantee that every trade is instantaneous 24/7 and can process a great amount of data in real time to make sure that you're up to date with your portfolio.
Traditionally, people worry about the time and effort of exiting an investment property. In our model, this worry disappears as the circle of potential buyers are way higher than in the conventional model.
When can I try it?
Sign up to our waiting list and you'll be up to date with everything we do. Currently, we're building our iOS application with the backend of the entire system and going to start testing with a handful of users in the next couple of months.

Are you regulated by the FCA?
Right now, we're in contact with the FCA and working on our application. As we focus on complete user experience, we can ensure you that we will not launch any working version of the app without FCA authorisation and FSCS money back guarantee.
What's next?
We will use this blog to introduce our vision and core features that will make Proptee awesome. Also, we will give you access to some of the features we're most excited about.
We have just joined twitter, so chat with us at @PropteeApp
Proptee — It's time to make property investment accessible