What Is Axie Infinity?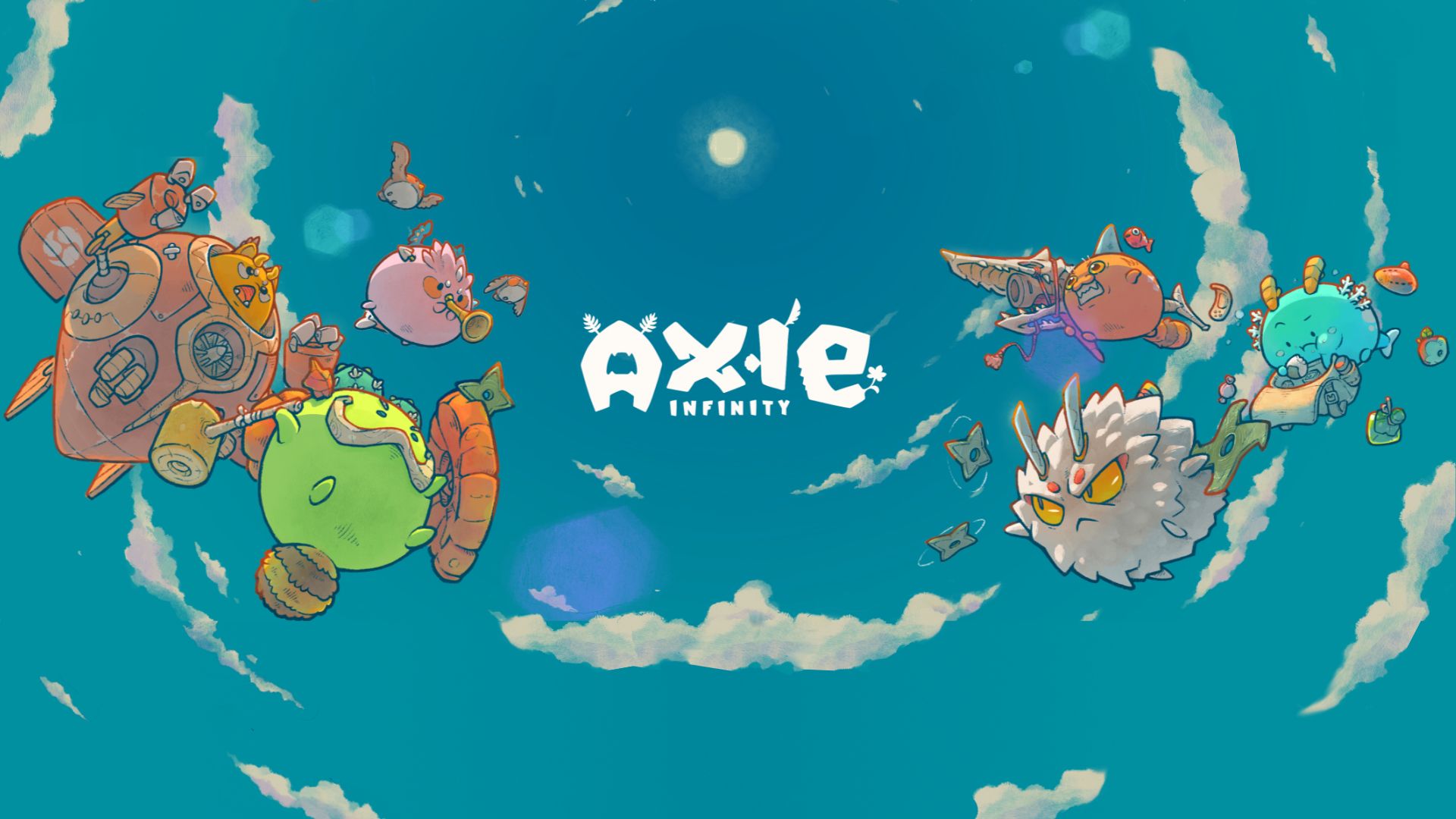 Buy, battle, breed adorable monsters… and profit? That's the hook behind Axie Infinity, the hottest crypto game on the market right now.
TL;DR
Axie Infinity is a blockchain-based game in which players purchase NFTs of cute monsters and then pit them against each other in battles.
Players can earn SLP tokens during gameplay and trade them for money on an exchange, e.g. Proptee.
A "play-to-earn" movement has emerged around the game, with players joining scholarship programs and academies.
---
What is Axie Infinity?
Axie Infinity is a monster-battling game where you pit teams of cute monsters called Axies against each other in battles.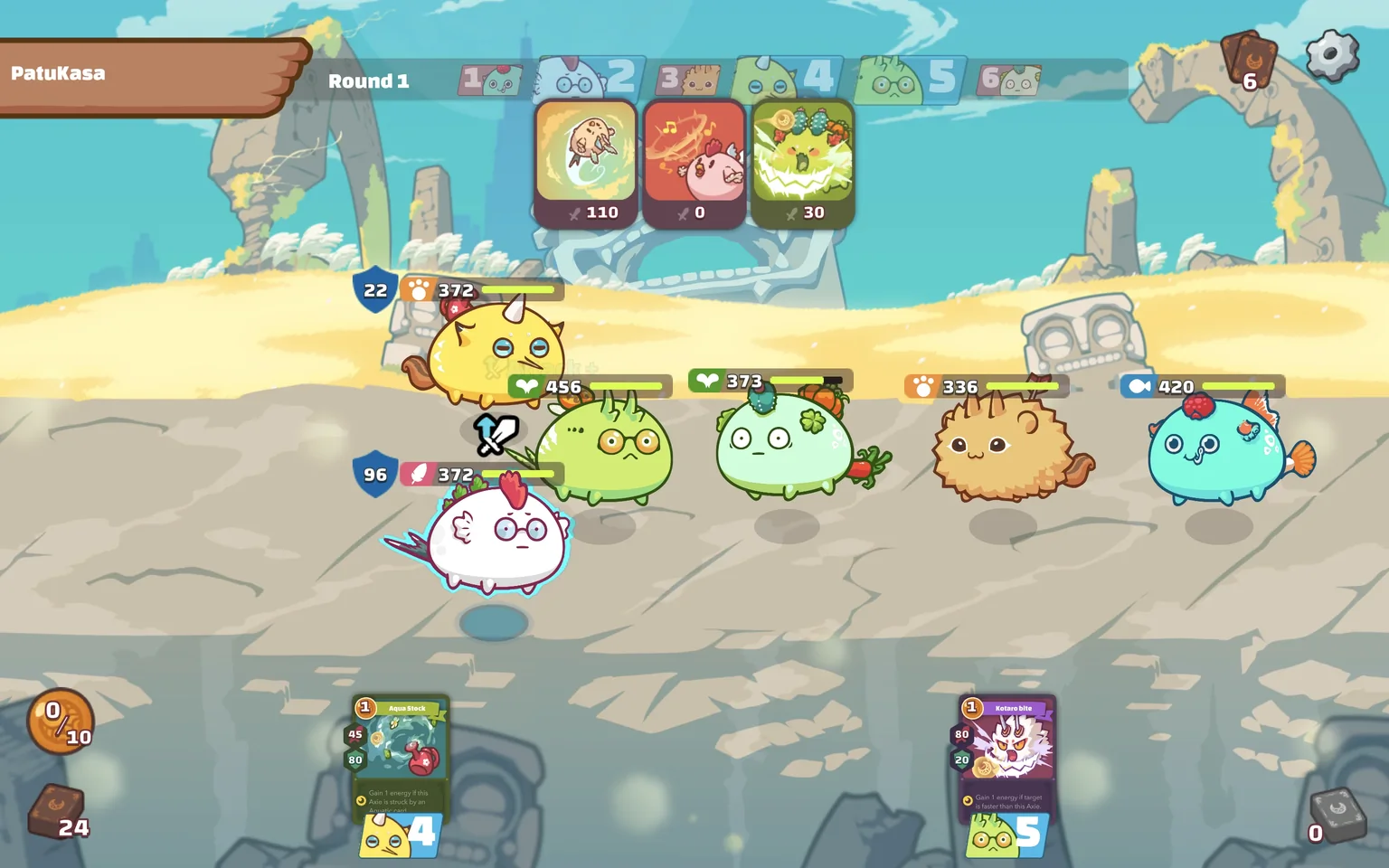 The game runs on the Ethereum blockchain with the help of Ronin, a sidechain that helps minimize fees and transaction delays. It's primarily focused on turn-based battles, either against computer-controlled Axie teams or live opponents over the Internet.
In-game items are represented by NFTs. These cryptographically unique tokens can be linked to digital content—in Axie Infinity's case, the Axies and land plots that populate the game. Unlike conventional in-game items, the NFT confers ownership on the buyer; you can trade Axies on the game's marketplace for real money.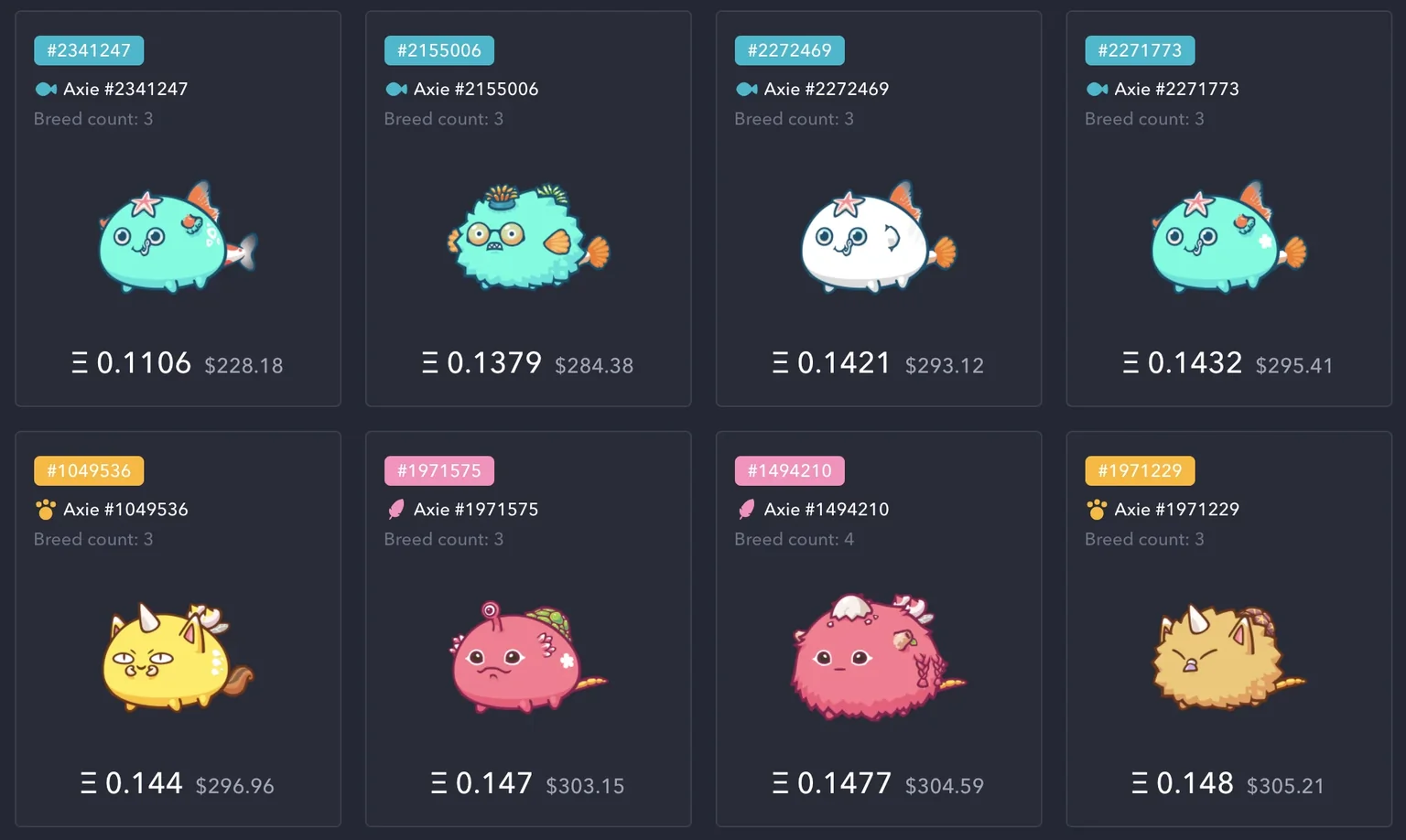 You can also breed Axies, which lets you build potentially more powerful teams and yields additional NFTs to sell on the marketplace. Some Axie NFTs have sold for as much as 300 ETH apiece, or more than $600,000 as of this writing.
How does Axie Infinity work?
As mentioned, Axie Infinity is built entirely around NFT items—and right now, there's no way to play unless you buy the three Axie NFTs needed to create your first team.
They can be purchased from the official Axie marketplace via your Ronin wallet, which you'll connect to the game. You can play on PC, Mac, Android, or iOS and take your Axies into battle to win rewards.
What's so special about it?
Axie Infinity takes the fun and alluring premise of Pokémon and adds the element of ownership. These Axies belong to you and yield tangible rewards: Smooth Love Potion (SLP) crypto tokens that can be exchanged for money. The upfront costs will be a major roadblock for many players, but it's a game that rewards players the more time and effort that they put into it.
"Play to earn" might sound like a marketing phrase or a gimmicky hook, but we're already seeing evidence of a player-owned economy taking shape around the game.
What is the AXS token?
Axis Infinity Shard (AXS) is the native governance token of Axie Infinity. Currently, you can use AXS to pay for breeding fees. In the future, AXS holders will be able to vote on decisions regarding the game and its future development, as well as stake AXS tokens to earn rewards within the game.
Over time, Axie Infinity plans to gradually shift into a decentralized autonomous organization (DAO) to allow for community governance.
Where can you buy AXS?
AXS is available on Proptee commission-free. No spread, no commission.
The future
Axie Infinity blew up in a big way in late June 2021, not long after the Ronin transition and the announcement of a $7.5 million Series A funding round featuring Mark Cuban and Alexis Ohanian, among others. Sky Mavis also has support from major game publisher Ubisoft, which mentored the team in its Entrepreneur's Lab accelerator program and aided the Ronin launch. A Series B funding round in October 2021, led by Andreessen Horowitz, saw Sky Mavis reportedly valued near $3 billion.
AXS Staking

By September 2021, Axie Infinity had already hit a total NFT transaction volume of over $2 billion. (That was up to $4 billion by March 2022.) Long-term players were rewarded with a $60 million airdrop of AXS tokens in September 2021, followed a month later by the introduction of a staking service for AXS.
Next up on the game's expansive roadmap is the addition of gameplay based around its land NFTs, which let players customize the terrain and develop shareable experiences. It's another aspect that will help expand Axie Infinity beyond simply battling and breeding monsters. Other updates earmarked for 2022 include the expansion of the AXS ecosystem to include governance and expanded play-to-earn rewards, as well as the mainstream release of Axie Infinity on iOS and Android devices.
Original article: https://decrypt.co/resources/what-is-axie-infinity-the-play-to-earn-nft-game-taking-crypto-by-storm